"THE BATTLE FOR OUR RIGHTS IS UPON US. THERE IS NO MIDDLE GROUND, ONE IS EITHER PRO GUN, OR ANTI GUN. THE PRICE OF FREEDOM IS ETERNAL VIGILANCE, THIS IS A BATTLE WE MUST WIN. ALL IS AT STAKE."
ROBERT FLOYD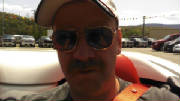 In The Drivers Seat
Robert is Co Owner of Commonwealth Arms. He is a native of Covington Va and is 48 years old. Robert's shooting interests include but are not limited to metalic silhouette shooting, rimfire and centerfire bench rest shooting, and action pistol shooting.
"I get a lot of enjoyment out of taking ordinary hunting rifles and getting extraordinary accuracy out of them." ,says Robert
A constant tinkerer, Robert is an active handloader. Roberts favorite guns are Remington 700's, Anschutz rimfire rifles, and Glock pistols.
Robert is also the manager of GoMart #124
In additon to shooting Robert is an avid car enthusiast who enjoys driving and showing his 1975, 2001, and 2002 Chevy Corvettes, 1971 Camaro and his 1967 Chevelle He is also a diehard UVA fan, a Washington Nationals fan and a fan of all types of motorsports. And here lately has become addicted to Planet Coaster on the PC (guess Mike isn't the only one that plays games)
MIKE SIMMONS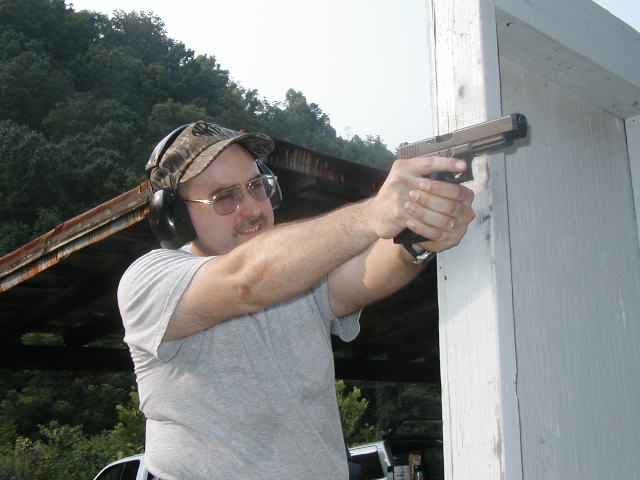 "I love the smell of burning bullet lube in the morning."
Mike Simmons is the Co Owner of Commonwealth Arms. Mike is a native of Covington VA and is 48 years old. Mike is married to Heather.
Mikes shooting interests include, but are not limited to PPC pistol, IPSC pistol, and all types of rifle benchrest shooting.
Mike is also a devout handloader and especially enjoys casting his own handgun bullets.
Mike is also employed as the Wet End Engineer on the #8 paper machine at WestRock
Mikes favorite guns are Smith & Wesson Revolvers, 1911A1 style semi auto pistols, and older military bolt action rifles.
In addition to shooting Mike is an avid Pitsburgh Steelers fan , and enjoys video games. Mike also enjoys restoring and upgrading his 1976 Plymouth Duster, 1950 Dodge Truck, 1973 Firebird Formula, 1993 Firebird Formula, 1955 Pontiac Cheiftan, and his wifes 1972 Chevrolet Chevelle and 1977 Chevrolet Corvette
IN MEMORY OF RASCAL 2001 - 2019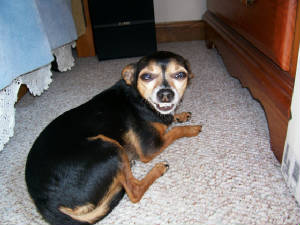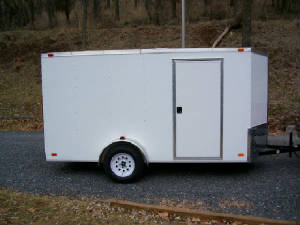 The Comonwealth Arms Gun Show Express
THE CARS